Aristotelian Education and Happiness, Part I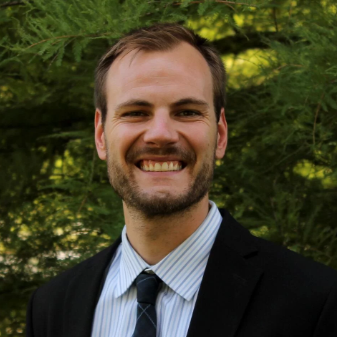 Happiness is more than a momentary stimulus; it is a quality of life.
Our modern world has a lot to say about happiness, but, like learning, happiness has been short-sightedly untethered from virtue. This schism between happiness and virtue became possible only once happiness itself had been redefined. Today happiness is no more than an ephemeral emotion, a fleeting experience, or (in modern parlance) a brief neurological high resulting from a dopamine kick. But this is not how happiness has always been understood.
In the classical tradition, eudamonia (happiness) stood for more than an emotion. It was a way of life. The great philosopher Aristotle thought of happiness as nothing less than a permanent state of integrated, holistic flourishing. It was the result of mind, body, and soul striving together for arete (excellence). When human beings apply themselves to deep and meaningful work, in the context of a broader life purpose, a certain lasting joy and fulfillment—that is, happiness—is the endstate.
In his Nichomachean Ethics, Aristotle writes that "The happy life is regarded as a life in conformity with virtue. It is a life which involves effort and is not spent in amusement." The word for virtue, arete, means excellence, or more precisely the quality that makes something excellent. For example, the virtue of a shoemaker is his functional excellence to produce good shoes. Analogous to shoemaking, Aristotle believed that the quality of a human life is based on arete, the quality or degree to which it is aligned with an external standard of virtue. Insofar as men and women seek to conform themselves intellectually, morally, spiritually, and physically to this standard, a life of happiness is the result. Such a life is characterized by contemplating worthy ideas, tempering one's desires, practicing the moral virtues, and applying one's effort and skills to activities that contribute to human flourishing.
This call to align oneself to virtue—an external standard—is close to anathema in our late modern context. Generally speaking, our culture has exchanged an objective standard of living well for religious and moral relativism. Individuals are asked to bear the burden of dreaming up their own vision of the good life, and, as if that were not hard enough, constructing the road to get there as well. In the name of freedom and self-expression, we have essentially deserted any tried-and-true road to happiness for individualized, fragmented side trails. Sometimes these trails lead, serendipitously, to temporary comforts such as relationships, wealth, status, or pleasure. But over time, these ostensible refuges prove unable to satisfy, and the winding path continues.
The solution to modern humanity's angst is to get back on the road of virtue. Unlike most of what we hear about today, this road was not constructed in the last hundred years, nor has it been completed. It is a road that extends beyond time and place, transcending countries and cultures, and leads to divinity. This road extends backwards to the ancient world, indeed to the very beginning, and consists of wisdom and truth.
As we move along this road, pursuing the good, resisting evil, and conforming our minds, bodies, and souls to virtue, we travel as a sober yet merry band. We enjoy this world for all it is intended to be, cultivating truth, goodness, and beauty along the way, while reminding one another to look upward to the celestial city. This is the road to happiness. We want our students to depart our schools equipped to bear witness to this reality.
Kolby Atchison is the principal of Clapham School in Wheaton, Illinois, with an MA in Systematic Theology from Wheaton College Graduate School. He writes regularly on ancient wisdom for the modern era at www.educationalrenaissance.com.
___________________________________________________________________________________
If you liked this post, you may enjoy one of the profiles of the minds on our author bank, like Herodotus, St. Thomas Aquinas, John Calvin, John Milton, or W. E. B. Du Bois.
Published on 22nd January, 2020.