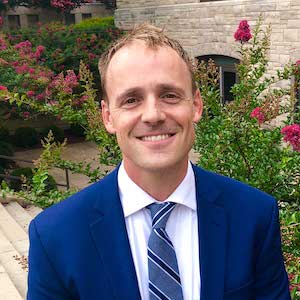 A true education doesn't just train the mind; it uplifts the soul.
Five years ago, I co-founded the Classic Learning Test with a wild dream: to take on the College Board and ACT. These are two of the most powerful education companies not only in the United States, but around the world. The vast majority of Americans have had some interaction with these companies when they took the PSAT, SAT, ACT, or an AP course in high school. However, few Americans are aware of just how influential these companies are in controlling mainstream education.
Consider this hypothetical: the SAT and ACT announce the addition of a mandatory French component, starting in 2024. If these companies made such an announcement, what would happen in mainstream education? Everyone would start taking French. By controlling assessment, these companies end up dictating curriculum as well. This is where the idea for an alternative came to light. 
What is the purpose of K-12 education? The College Board and ACT say that the purpose of education is "College and Career Readiness." This purpose, however, is very different from what the great minds from almost every generation before us believed about the basic purpose of education. Plato believed the object of education was to, "teach us to love what is beautiful." Martin Luther King Jr. said the purpose of education is "intelligence plus character." At CLT, we lean into the wisdom of previous generations, because we believe that the purpose of education is to help us become more fully human.
Once the purpose of education is defined, it becomes easier to agree on curricular content. If the purpose of education is to become more human, then the old disciplines (ethics, philosophy, religion, logic) are just as important as ever. Yet these academic disciplines have been entirely removed from mainstream education. At CLT, we believe that we can reintroduce these disciplines by including rich passages on our assessments from the foundational texts of the Western tradition. 
When we launched CLT, skeptics abounded. We had no funding, no partner institutions, and no connections to people of influence. We only had a beautiful dream that we were willing to pursue. CLT was slow in getting started—we only had forty-six students for our first assessment back in 2016. Yet five years later CLT is partnered with more than two hundred colleges, including Baylor, University of Dallas, Hillsdale, and Christopher Newport; tens of thousands of students test with us every year. Our team finds that parents and teachers are weary of rootless and experimental forms of education. Normal people want to get back to the tried and true—the foundational texts and ideas that can ignite the young minds of the next generation.
___________________________________________________________________________________
Thank you for supporting CLT's mission! We were recently joined here at the journal by Travis Copeland of Thales Academy for some thoughts on John Adams' ideals of education, and one of our top-scoring students contributed an essay on a favorite author from the English Renaissance. You might also enjoy our rapidly-growing podcast, Anchored, where Jeremy interviews scholars and thought leaders of all stripes.
Published on 15th December, 2020.