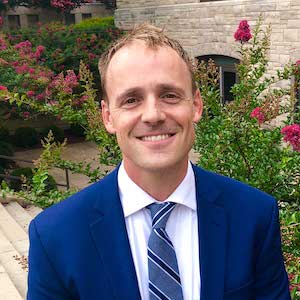 In 2014, I had an experience at Franciscan University, Steubenville, that I will never forget. I arrived on campus sometime before 6 AM, in the cold and dark of an Ohio winter. I had several hours to kill before my scheduled meeting, so I wandered towards the only building I expected to be open—a small prayer chapel, which looked cozy and warm. I remember thinking that it would be nice to start the day in prayer and solitude, before meeting with the folks in admissions and with Dr. Scott Hahn later on in the day.
When I walked in, I was dumbfounded to find the chapel packed with students. There was hardly anywhere to kneel. I couldn't stop asking myself, "What kind of university packs out a prayer chapel on a cold winter morning before sunrise?"
I later came to learn that this simple chapel is the center of spiritual life at Franciscan University. This prayer chapel, The Portiuncula (affectionately called "The Port" by Steubenville students), was built in 1987 as a replica of one of the many churches repaired by St. Francis in the early thirteenth century. Dedicated to the Virgin Mary under the title Our Lady of the Angels, the original Portiuncula served as a sort of headquarters for the infant Franciscan Order, housing their annual assemblies every Pentecost; the saint himself died in its precincts in 1226. The church is now housed inside a larger basilica, in St. Francis' native Assisi.
By the time I left The Port, it was bright and sunny. I spent the rest of the day on campus meeting with folks in admissions and enjoying Mass, which was equally packed with students. The highlight of the day was spending a few hours with Dr. Scott Hahn. Hahn had been a friend for years, and was extremely influential in my own conversion to Catholicism in 2010.
I relish these memories as we release a special Ash Wednesday podcast with Dr. Hahn. For any students and parents reading the Journal and listening to Anchored, I cannot recommend Franciscan University highly enough!
___________________________________________________________________________________
Jeremy Tate is the CEO and founder of the Classic Learning Test. He lives outside Annapolis, MD, with his wife and children.
Published on 17th February, 2021.