The University of Navarra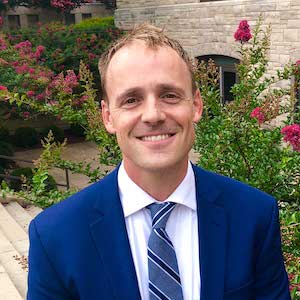 A true education doesn't just train the mind; it uplifts the soul.
At first as a college counselor, and more frequently since launching CLT, I have had the opportunity of visiting more than a hundred colleges and universities. At least weekly, I am asked about my personal favorite, or if there is a particular university I would recommend. Depending on the particular student, their academic interests, and their religious convictions, I usually point them to a couple of colleges based on an informal top twenty list I keep in my head. This includes great liberal arts colleges across the country, like Grove City, Dallas Baptist, Hillsdale, Benedictine, and similar institutions. But at the top of my list is one university many American students have never heard of: the University of Navarra.
I spent a week at the University of Navarra a few years ago. It is located in Pamplona, Spain, which sits on the southern slopes of the Pyrenees in the course of the famous Camino de Santiago pilgrimage route. My visit to Navarra transformed my ideas about what a university ought to be like. Several students there were from the United States, and I'm not sure I have ever met students so overwhelmingly enthusiastic about their university. I could write a small book about why I love the University of Navarra, but I will offer five quick reasons for the sake of brevity.
1) Anchoring. Universities have the nearly-impossible job of being simultaneously moored in tradition and also open to new ideas. The University Navarra is firmly rooted in the depth and beauty of Catholicism, while at the same time serving as a center for open inquiry.
2) Style. I have always been annoyed at the way American university students tend to scrub it to class. At most American universities you can find students walking around campus or heading to class in pajamas or sweatpants; this sloppiness makes the entire campus feel less academic. By contrast, Navarra students have serious style. Their professional attire lends gravity to the campus' atmosphere.
3) Academic priorities. Don't get me wrong, I love sports! But my time at Navarra reminded me that a university is intended to be a center of learning, rather than a center for sports entertainment. I think about my time at Louisiana State University, where they would shut down every library on campus on game days. The absence of an obsession with sports changed the whole atmosphere of the University.
4) Language. Coming to love classical education has changed my perspective on languages. Utilitarian education says we should learn a new language because we will use it; classical education says that we should learn new languages because they will change us. I have become convinced that your experience of life will be diminished if you only speak and think in a single language.
5) Excellence. The University of Navarra holds an incredible commitment to excellence. Times Higher Education ranked the university third in Europe for teaching excellence, alongside Oxford and Cambridge. I met with nearly a dozen different faculty members during my visit, and left with one thought in my head: "I need to send one of my own kids here."
A first-rate education at one of the most highly-rated schools in Europe is nothing to shake a stick at. For students and parents who want to think outside the box, I cannot recommend the University of Navarra highly enough!
Page image of Pamplona, Spain (source).
___________________________________________________________________________________
Jeremy Tate is the founder and CEO of the Classic Learning Test. He lives outside Annapolis, Maryland with his wife and children, and hosts Anchored, a weekly podcast on education and culture.