ACTA and CLT Partner to Expand Scholarship Opportunities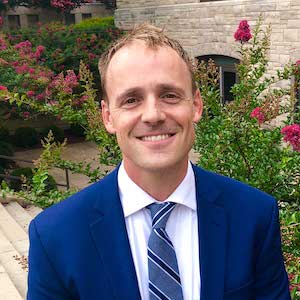 The CLT has been growing by leaps and bounds: from introducing remotely-proctored tests in 2020 to gaining recognition from over two hundred colleges and universities across the nation (and even abroad), we are proud to be serving more students than ever before.
We're thrilled to introduce a new way to serve our students, thanks to our partnership with the American Council of Trustees and Alumni (ACTA). ACTA works with alumni, donors, trustees, and leaders in education across the United States to support liberal arts education, uphold high academic standards, and safeguard the free exchange of ideas on campuses. One of their most exciting initiatives is a study called What Will They Learn?, in which they evaluate 1,100 colleges and universities, grading them on an "A" through "F" scale so that families know how serious an institution is about providing a rigorous core curriculum.
The CLT10, our college preparatory exam for 9th and 10th graders, comes with a $2,500 scholarship opportunity for our National Award Winners–those high school sophomores who scored in the top 1%. Currently, this scholarship is applicable at any CLT Partner College. Starting with 2023's CLT10 National Award Winners (students graduating high school in 2025), the list of colleges that accept this scholarship is about to expand. The $2,500 National Award Scholarship will be applicable at both CLT Partner Colleges and ACTA-certified schools with a grade of A or B. This means that there will be over five hundred schools where students can use their CLT10 National Award scholarship!
As always, thank you so much for supporting CLT. We look forward to the next piece of good news we get to share with you!