Interview:
Kate Colón-Crespo on Working for CLT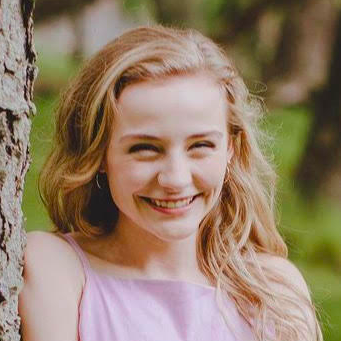 Mrs. Kate Colón-Crespo spent this summer interning with the Classic Learning Test. Before she returned to her work on her bachelor's degree, Gabriel Blanchard (CLT's editor-at-large) was able to catch her for a quick farewell conversation.
GB: Thanks for chatting today! It's been such a pleasure having you intern with us. For the fans keeping score at home, what kind of work did you do for us this summer?
KCC: I was able to help out with a lot of different things this summer. Mostly, I researched, wrote, and proofread all sorts of different articles for the Journal. That involved a lot of interviews and research, which I really enjoyed! I also helped out with Anchored, the CLT podcast. For that, I was much more in the background, helping out with research and drafting some questions. 
GB: How did you find working for CLT to be? Was there anything that especially stood out seeing things from "the other side," or that perhaps took you by surprise? Any favorite moments you'd like to highlight?
KCC: I think working for CLT has shown me how important relationships are to professional life. So much of my work has involved cooperation with partner colleges, high schools, and all sorts of supporters of CLT. Every interaction I've had with these people has been nothing but kind, thoughtful, and warm. I feel the same way about all of the CLT employees. They have made me feel extremely welcome, and this environment has helped me ask questions and produce the best content that I can.
As for favorite moments, I'd say that writing a Great Conversation piece on truth was the most fulfilling post for me. Even though writing it was a challenge and took a lot of work, with my supervisors' help I was able to create something I'm really proud of.
GB: Would you say that you've developed professionally or academically this summer? Any particular takeaways from the work?
KCC: Working for CLT was a really formative experience for me. As an English major, I thought I knew everything there is to know about writing, but working with CLT showed me new ways to use that skill! I've learned to collaborate with different people to produce the best content I can for the Journal. I've also learned a lot more about the ideals of CLT, especially about the thoughts behind our Author Bank. I'd say that my appreciation for the great works of literature has only grown throughout this internship, and the work has inspired me to keep reading and learning. 
GB: What are you off to next? Further studies, different job, new place to call home? Any plans with your freshly-minted husband that you'd like to share?
KCC: As this internship finishes up, I'm off to Mount Pleasant to finish up my degree in English Literature and History at Central Michigan University. My schedule is shaping up to be packed with a lot of credits, term papers, and readings, but I'm excited to get back to the hustle and bustle of a new school year! My husband and I are really excited to move into our new home—we might even adopt a kitten!
GB: Was I a mean quasi-supervisor? You can be honest—I was mean, right? Say I was mean.
KCC: You were definitely mean! I hated being asked to proofread fascinating articles and learn so much about diverse topics—especially when they coincide perfectly with all my personal interests! In all seriousness, you were a fantastic supervisor. You had a great way of providing constructive criticism while making sure that still I felt appreciated and valued in my work. By doing that, you've helped me to grow so much as a writer and professional. 
GB: I don't quite know what to say! I'm touched. Thank you.
Given we're such a great-books-centric company, we typically ask people in Journal interviews if they have any favorite authors or books they'd like to recommend; you mentioned The Brothers Karamazov in your debut with us. After three and a bit months, are there any new writers or specific works that you've learned of and which you're looking forward to reading, or familiar ones you feel you've gained new perspective on?
KCC: Helping out with the Journal has brought a lot of different authors to my attention. Over this summer, I've found myself wanting to read each of the Great Works & Authors that were profiled! I'd say out of these, the one that sticks out to me the most is The Epic of Gilgamesh. I actually happened to have read Gilgamesh for a class this past semester, but reading the profile helped me understand how this ancient work still fits into the canon of literature. 
GB: Alright, last but not least: would you come work for CLT again if you had the chance?
KCC: I absolutely would. I think that being an intern here has shown me how interesting and engaging the professional world can be, and I would love to have that opportunity again.
GB: I hope so too. Thank you so much for working with us, it has been an absolute pleasure—and the very best of luck to you as you resume your studies!