CLT10 Awards Are Reaching New Milestones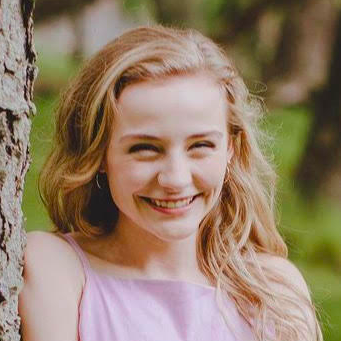 As we look ahead to our CLT10 awards for 2022, we're seeing an exciting trend.
Each year, we recognize the top 1% of CLT10 test-takers across the country as our National Award Recipients. These students are awarded a scholarship of $2,500 to any CLT partner college to help cover the cost of tuition and room and board.
Since we created this award three years ago, we've seen an exciting trend. Each year, more and more students choose to claim their award by matriculating to a CLT partner college or university. In 2018, the award's inaugural year, we saw ten of the fifty award winners claim their scholarship. In 2019, that number grew to fifteen out of fifty. And finally, in 2020, twenty-four of our fifty winners claimed their award and matriculated to a partner college. 
This rapid growth promises an encouraging future, for both CLT10 test-takers and partner colleges. Our high-achieving students are increasingly deciding to attend institutions of higher learning that support them in their calling to Truth, Goodness, and Beauty—institutions like our partner colleges. Over the past few years, the most popular picks by our National Award winners have been Hillsdale College, Grove City College, and Cedarville University.
CLT's partner colleges and universities are also finding great value in our students. Hillsdale College's Senior Director of Admissions, Zach Miller, remarked, "We have been thrilled with our partnership with CLT, and Hillsdale has benefited by enrolling many fine students who have been test takers—including CLT10 National Award winners. We appreciate CLT's mission and their good work for the classical education movement."
Matt Dearden, Director and Associate Vice President for Enrollment Management at Cedarville University, told us that "CLT students are typically very well aligned with what we are trying to do at Cedarville—namely come alongside students to get them to think about the world, their place in it, and how they can make a difference for the Kingdom of God … CLT students are more prepared than average for the rigor that they will face in the college setting, and seem to be more ready to engage with courses that are reading and writing based." As for the CLT10 award winners who will be enrolling at Cedarville this fall, Dearden said, "If they are anything like the average CLT student that we connect with, then they must be amazing!"
In regards to the CLT more generally, Dearden said: "CLT gives us the opportunity to recruit like-minded students who are prepared to excel in a rigorous academic environment. One of the hardest things to do in enrollment is to figure out the right people to market to, and CLT gives us a goldmine of like-minded students who align well with our school and our mission."
CLT10 National Award recipients will be announced on Thursday, September 8th, three weeks from today. These outstanding young people have distinguished themselves through their achievements, and are bringing that potential to CLT partner colleges. We are excited to watch our high-achieving students crest new summits in their collegiate endeavors!
__________________________________________________________________________________
Kate Colón-Crespo (née Foley) is interning with CLT and studying English and History at Central Michigan University in Grand Rapids, MI. She recently married, and plans to pursue a career in education.
If you'd like to learn more about CLT's suite of exams and our growing roster of partner colleges seeking to revitalize American education alongside us, you can find our main site here. You might also enjoy our podcast, Anchored, hosted by our founder Jeremy Tate, or our ongoing series here at the Journal on the great men and women of Western intellectual history.
Published on 18th August, 2022.